You are welcome to read some of my client's feedbacks
"Dear clients of Leda Green,
I am taking upon myself to write a short testimony in light of this new era we find ourselves existing in.
My name is Shelley Bukspan, I am a Music College lecturer, tutor, vocal coach and vocal workshops facilitator, as well as a creative artist and performer.
When I heard that some of Leda's clients are concerned or doubtful weather remote sessions are beneficial or even effective – I was amazed.
I met Leda in 2000 when both our children were learning their instruments in Ramat Gan's Conservatory.
I have been receiving treatments from Leda remotely for over 20 years now. I live in Dublin, Ireland, and see Leda in person only once a year. I can attest to the absolute fact that the treatment I receive remotely is neither less nor more effective when in person. Leda has also been treating my family members remotely for the same number of years. My sister lived in the U.S and the rest of my family in Israel. All with excellent results and much support and guidance.
From bringing down temperature, anxiety levels, easing excruciating pain to helping recover after major strokes and operations – we've experienced it all remotely.  Only recently, on the last days before the lockdown, I had a swelling in my left wrist that turned blue throughout the morning. I showed my colleagues before heading into class. A few hours later I showed them my wrist again – the swelling had mostly gone down, I had no pain, and the blue colour faded. I simply sent a text, as I always do when I'm in trouble, and that's that! A very mundane procedure I experience with Leda from time to time.
This is not some sort of magical power or 'gift' as we imagine it to be. Leda Green is a highly skilled professional in her field with decades of experience, who has dedicated her life to become the expert that she is. We are all very fortunate that she decided on this root rather than the one she almost pursued after graduating college in the U.K.
If you are a client of Leda and/or have been the recipient of any form of energy healing in the past, you will understand that this kind of healing transcends the need of physical presence in order to be effective.
As a teacher and lecturer who had to move to online classes within days, I had to learn how to create the dynamic and 'energy' in the room we take for granted in class. But I did. And it works to a degree. I had to adapt to so many different dynamics over these past weeks, some frustrating more than others.
One thing that didn't have to change was my dynamic with Leda's treatments. Still remote, still effective.
I hope you all find this helpful.
Keep safe, well balanced, and at peace.
Shelley Bukspan"
---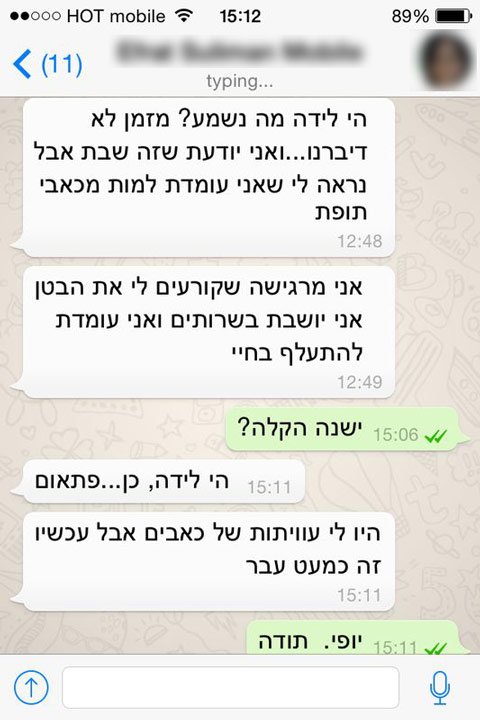 ---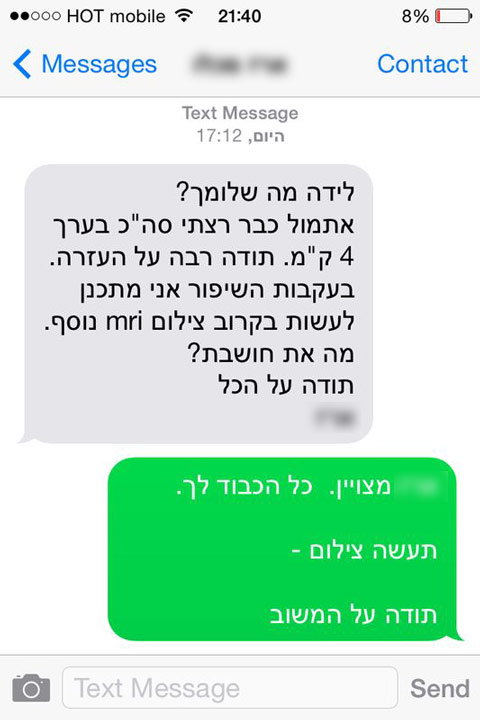 ---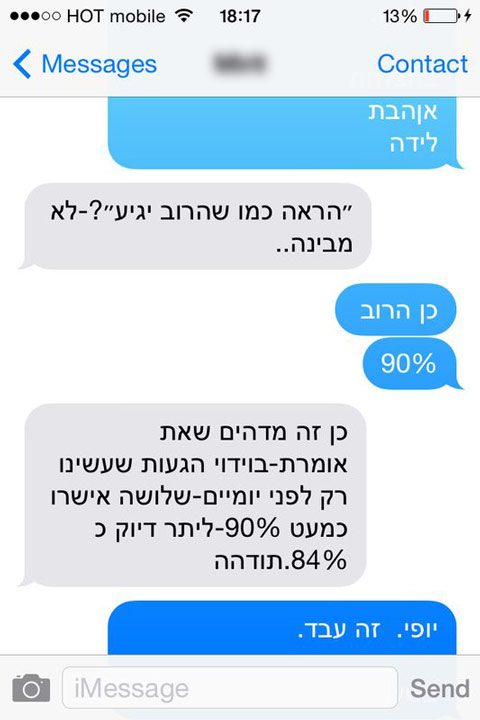 ---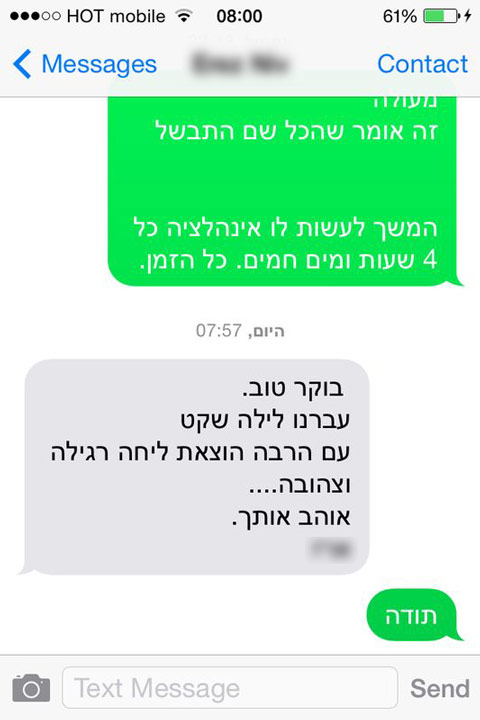 ---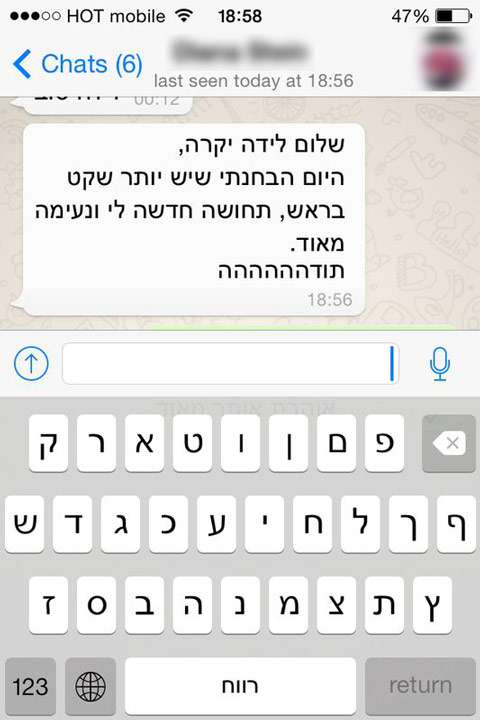 ---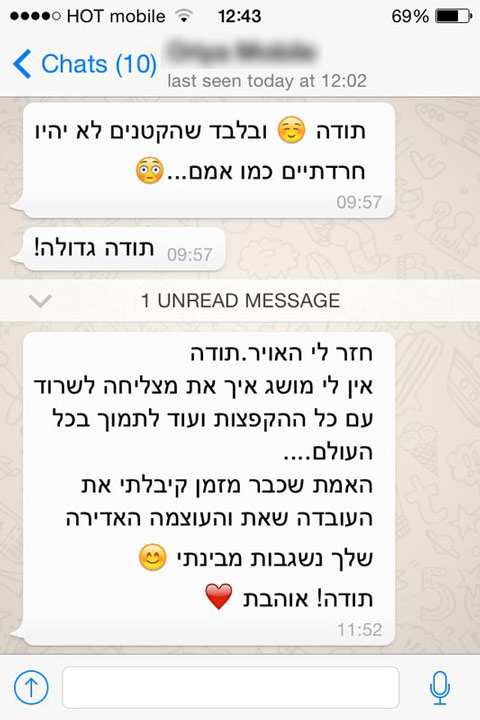 ---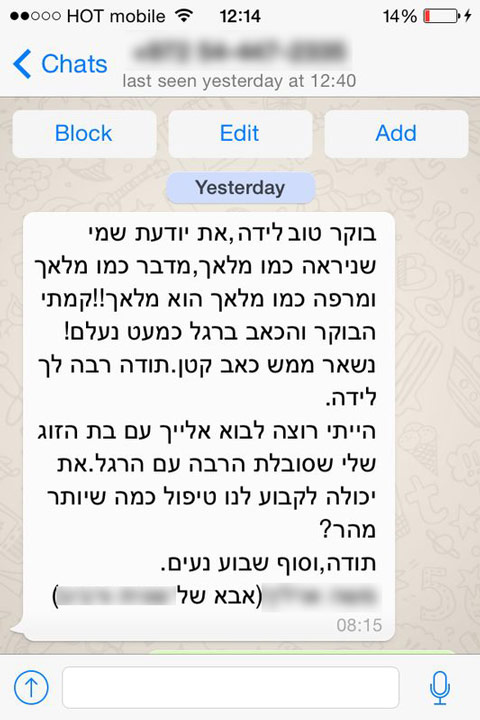 ---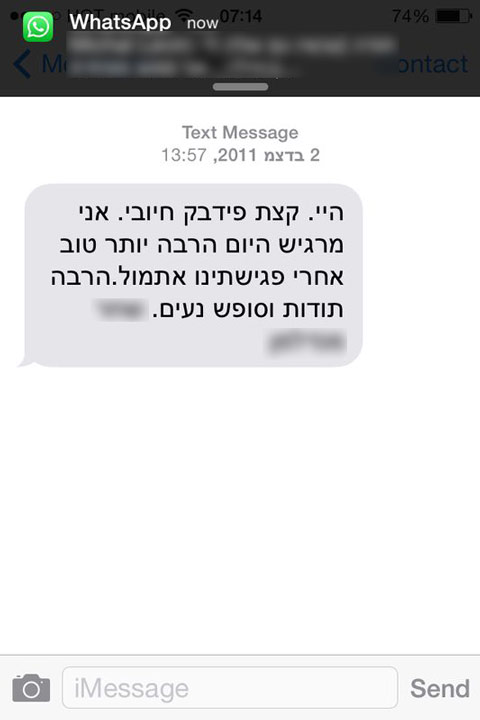 ---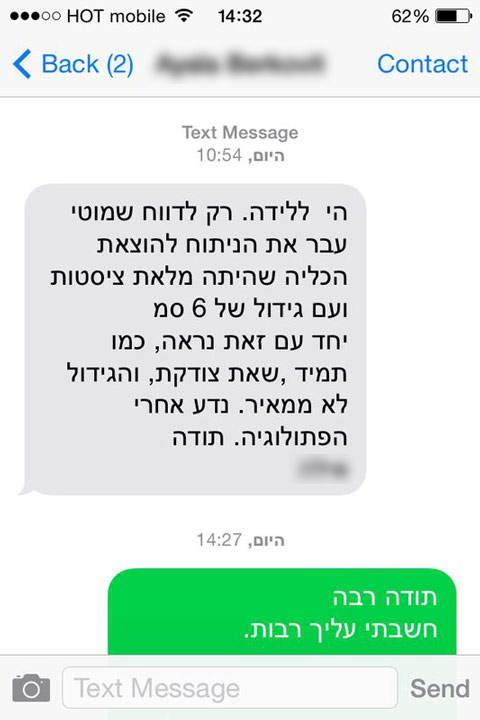 ---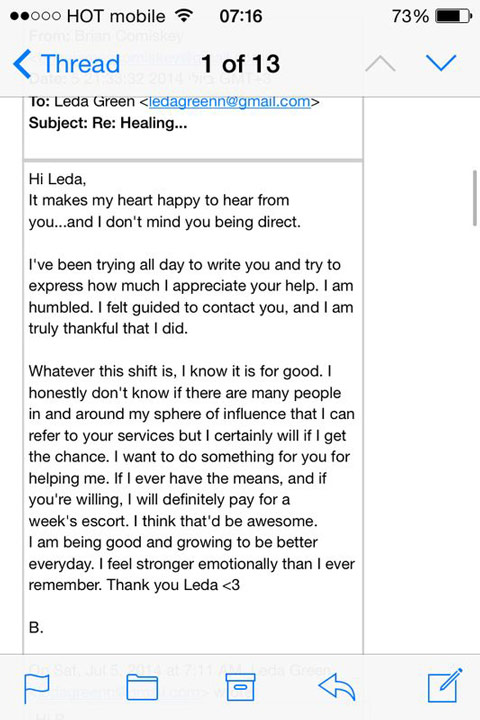 ---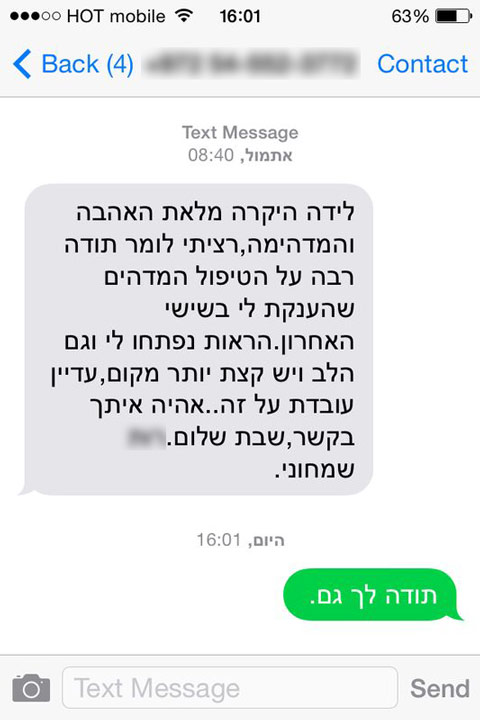 ---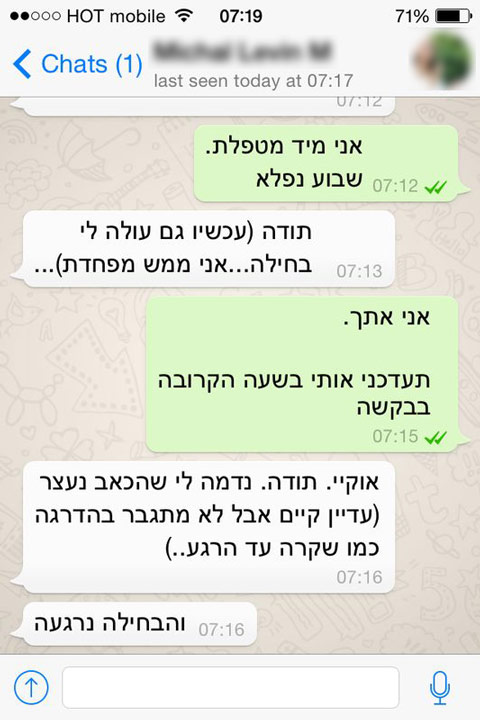 ---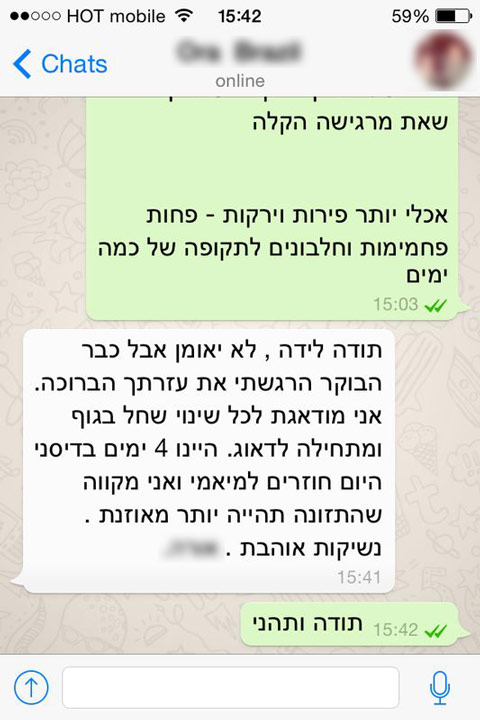 ---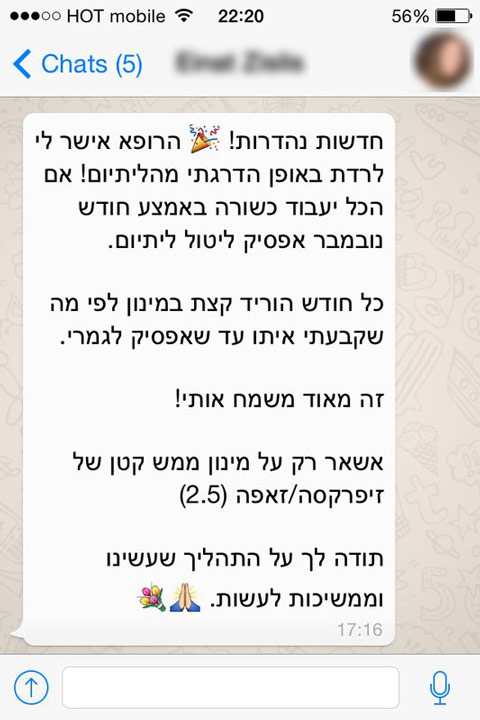 ---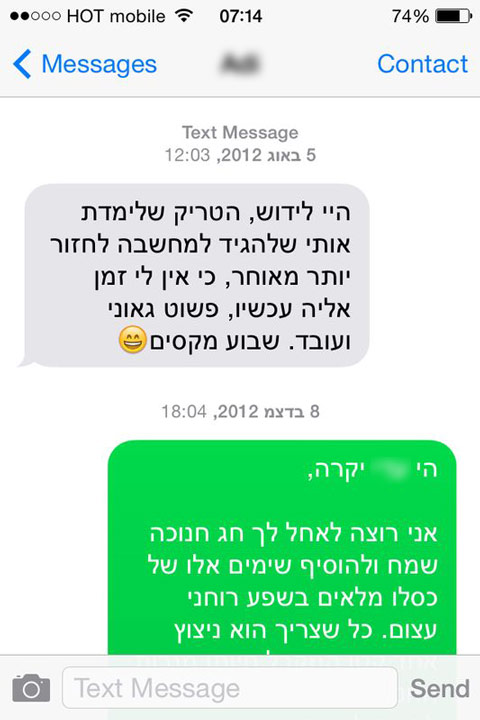 ---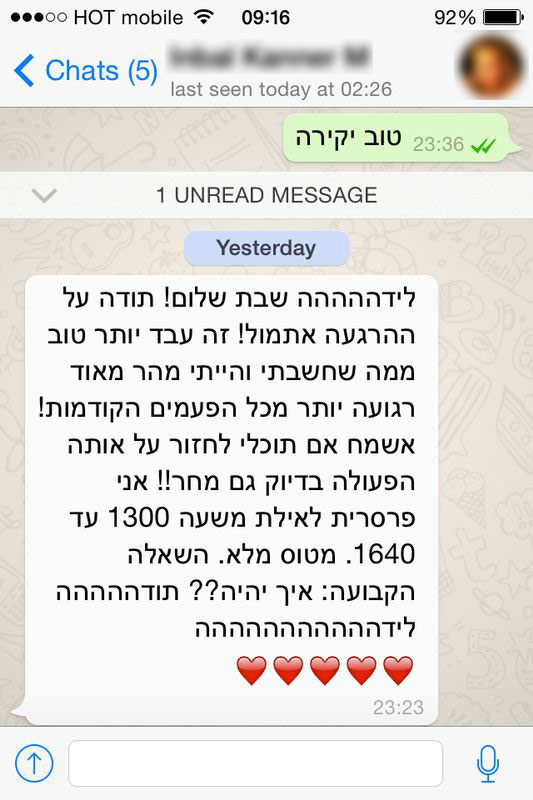 ---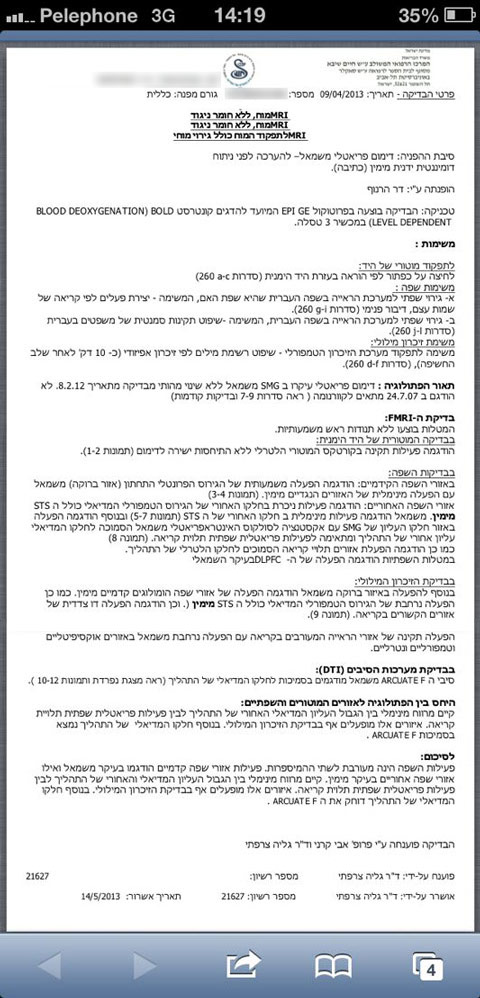 ---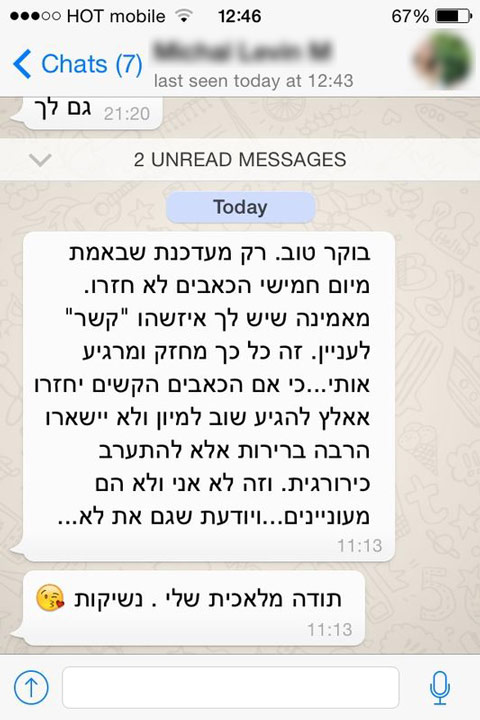 ---
לידה יקרה,
איזה מקסימה את!
את מרגשת אותי מאד.
תודה על התשובה שעשתה לי שקט.
כמות התמיכה, הבטחון והאהבה שאני מרגיש ממך פשוט מדהימים.
שיהיה שבוע נהדר.
המון תודה ואהבה
גדי
__________________________________________________________